Anal Bleaching Advice
---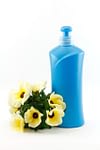 ---
You won't feel normal when some parts of your body are darker than others. It mostly happens because of irritation or friction. And that is not all. Some people are genetically predisposed to skin darkening. Hormonal changes, age, and pregnancy are other reasons for skin darkening. Some areas of the body which get into contact with your undergarments are also prone to this issue. For this reason, people have turned to skin whitening products. While some think that they are risky, they are not. You will never go wrong with the right products. If you choose to bleach your private parts like your anal area, make sure that you keep the following pointers in mind.
Consult with your Physician
While it's not a must that you get your doctors approval to use a whitening product to your intimate areas, it's still a grand idea to consult first. Your physician will have a close look at you and determine the cause of the skin darkening. If they realize that uneven dark spots or hyperpigmentation cause your problem, then you might have an existing condition or damage from sun rays. Any moles or places should be keenly inspected to discover their source. On the flipside, if the doctor realizes that your issue is cosmetic, you can still ask for advice to solve your problem.
Know about Potential Dangers
Your primary goal should be bleaching your anus using safe products that don't have any undesired side effects. Your health and safety come first before your looks. Yes, you heard me right! Try as much as possible to stay away from dangerous chemicals or products with unknown ingredients because they will prevent you from achieving your goal of whitening your private part. Its worth noting that some products can react badly with your skin and in the end, you will look worse than before. Research more about the products that you wish to use to avoid using dangerous whitening solutions without knowing and endangering your life.
Research about the Salon
Not all anal bleaching salons are created equal. The ugly truth is that some are better than others. Don't just visit the nearest salon of you don't want to do it yourself. Your anal area is very sensitive, and only someone with vast experience when it comes to anal bleaching should handle your case. Take advantage of the internet to search for reviews about the salon in question left by present and past clients before making an appointment.
Reconsider if Necessary
While nothing is wrong with bleaching your anal region, ensure that you are aware of what it means before jumping into it. Don't just bleach your anus because someone you look up to is doing it. The whole process will cost you time and energy not to mention risking too.
If you have decided to bleach your anus, don't worry. You will come across countless safe options for doing it.
Tags:
Advice
,
bleaching
,
doctors