Acupuncture
Benefits of Acupuncture Therapy
Acupuncture is one of the natural body treatments that originate from China. The treatment entails the pricking of tissues and skin with tiny needles. It needs a professional to deliver this special treatment to a patient. As it is diversifying in the West, here are some of the proven acupuncture benefits.
Benefits
It enhances the effectiveness of medications
Various patients respond differently to specific drugs. For instance, several anxiety patients responded well to anti-anxiety medications when they were combined with acupuncture. The individual therapy helped to utilize and deliver the maximum effectiveness of the dose and limit the side effects. The common side effects of the anti-anxiety medications include low libido, nausea, and even weight gain.
Alleviates back pain
This is one of the known benefits of acupuncture therapy. Over the years, this therapy has been applied to relieve chronic back pain. A lot of patients have shown an improvement in the back pain treatment when acupuncture therapy is used. When combined with related treatments, acupuncture can relieve back pain in a short time.
It relieves heartburn and ingestion
The research was carried out on pregnant women, and the results showed that acupuncture therapy helps to relieve indigestion and heartburn. With the right application of the therapy, patients can experience a decrease in the antacid use, and the heartburn intensity.
Relieves persistent headaches
When the tiny needles are pricked through the skin of the patient, they get in contact with the nerves. This will then have an effect on the veins and nerves that supply blood to the head. The needles will reduce the pressure and tension of the nerves that cause a headache and migraines. However, the patient will need a regular visit to the doctor for the acupuncture therapy to have good results.
Cancer pa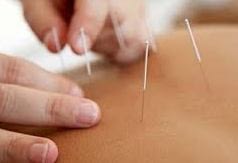 tients go through a medical radiation treatment to kill the cancer cells in the body. During the radiation treatment, the cancer patients are exposed to possible side effects that can be lethal. Several patients had testified to experience less negative effects of the radiation system when it was combined with acupuncture. Some of the side effects of the radiation treatment include dry mouth, headache, neck pain, and nausea.
These proven acupuncture benefits will be experienced when you find the right specialist. If the needles are pricked wrongly, they can lead to extreme pain, and even internal bleeding. Ideally, ask for proof of knowledge and experience of the acupuncture specialist before hiring them. Constant therapies will help to boost the recovery time. Also, it enhances the effectiveness of the therapy in your body.